Slit                                                                     Non-Slit
Our silicone inserts are the latest evolution in fly storage, and what makes Brook Fishing Equipment better than foam fly storage.
Silicone Inserts Do Not Tear like foam.  When flies are removed there are no gaping holes left behind and no material pulled out.
They Do Not Hold Water to help prevent hooks from rusting and protect your flies from damage.
Holds Barbed and Barbless Hooks Securely.  The material forms around the hook and grips it holding flies in place.
Bumps indicate where the slits are on product models with slits.  The bend of your hook can be pressed down on it when it is parallel with the slit and the fly will be secured (you can also back them in).  The bumps are left on non-slit models to help you keep things organized and lined up.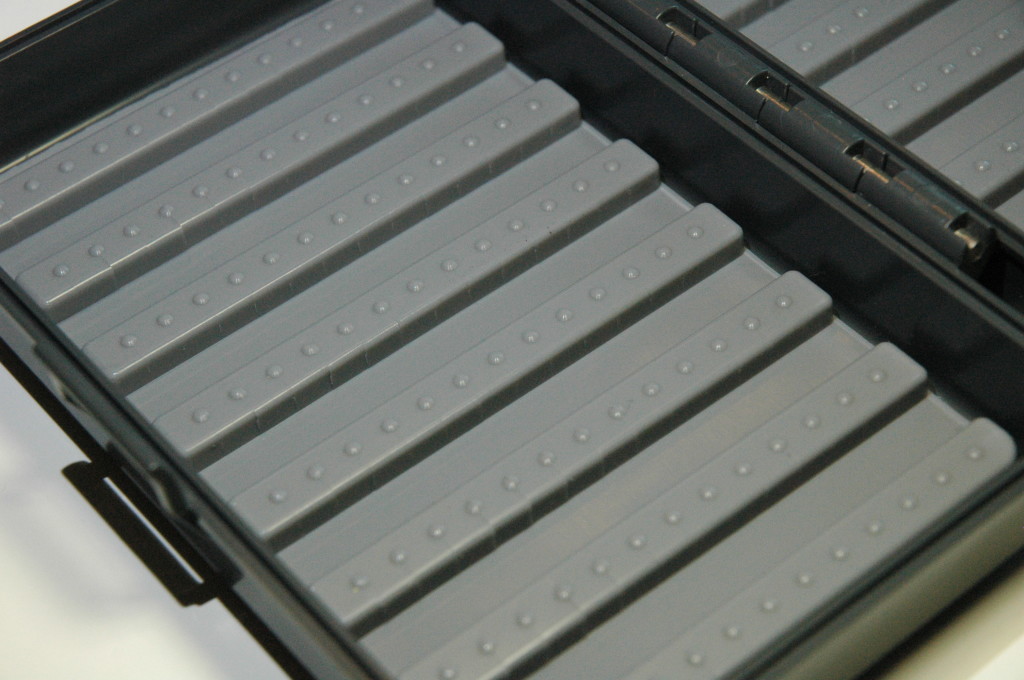 Watch our slit inserts hold flies in place at 70 MPH without loosing one – Link